Monday, March 21, 2016 8:15 am
By Melissa Lowery Special to the Gazette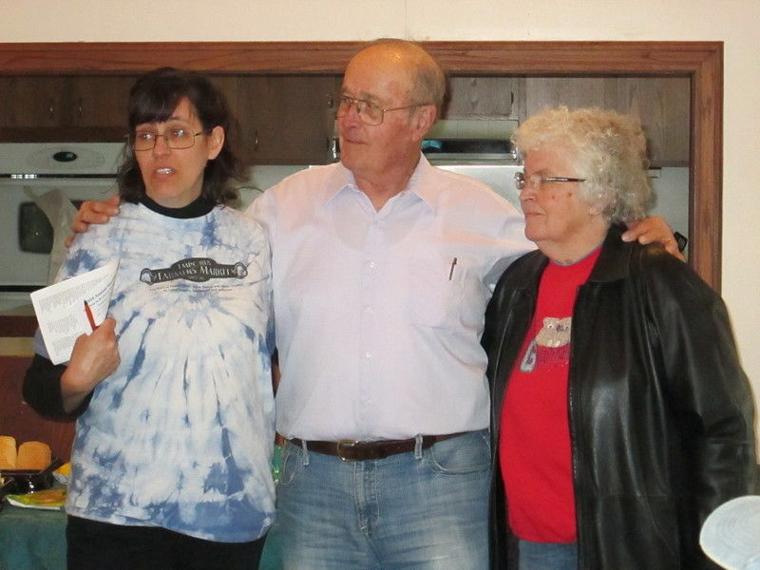 Tracy Simmons, Market Manager, with
Harold and Naomi Brenzikofer.
The annual meeting of the Emporia Farmers Market took place on Saturday at St. Andrews Episcopal Church, 828 Commercial St. Among the items on the agenda were the market calendar for 2016, a review of 2015 and board member elections.
Following the winter market that morning, current and prospective vendors, farmhands and friends of the market gathered for lunch before settling down to business. Board President Ruthann Resch welcomed the group and recognized market manager Tracy Simmons for her work on behalf of the Farmers Market over the past year.